Our elder generation is a truly remarkable one, full of wisdom to share with younger generations as well as a resolve to continue living inspiring and fulfilling lives. It is important to embrace and cherish these aging individuals, and it is also important that there are systems and structures in place to advocate for them to ensure they are afforded safety and quality of life regardless of varying needs and backgrounds. Among these stewards of seniors is the senior living industry, an invaluable resource to provide a safe and satisfying life to older adults, whether they wish to live independently without the burdens of homeownership or require additional support like assistance with tasks of daily living, memory care or skilled nursing.
If you are in search of a new living situation for yourself or a loved one, faith-based senior stewardship may be just the solution you are seeking. Below are just a few of the many reasons that faith-based organizations often stand out in the crowd for their accessible and dedicated services.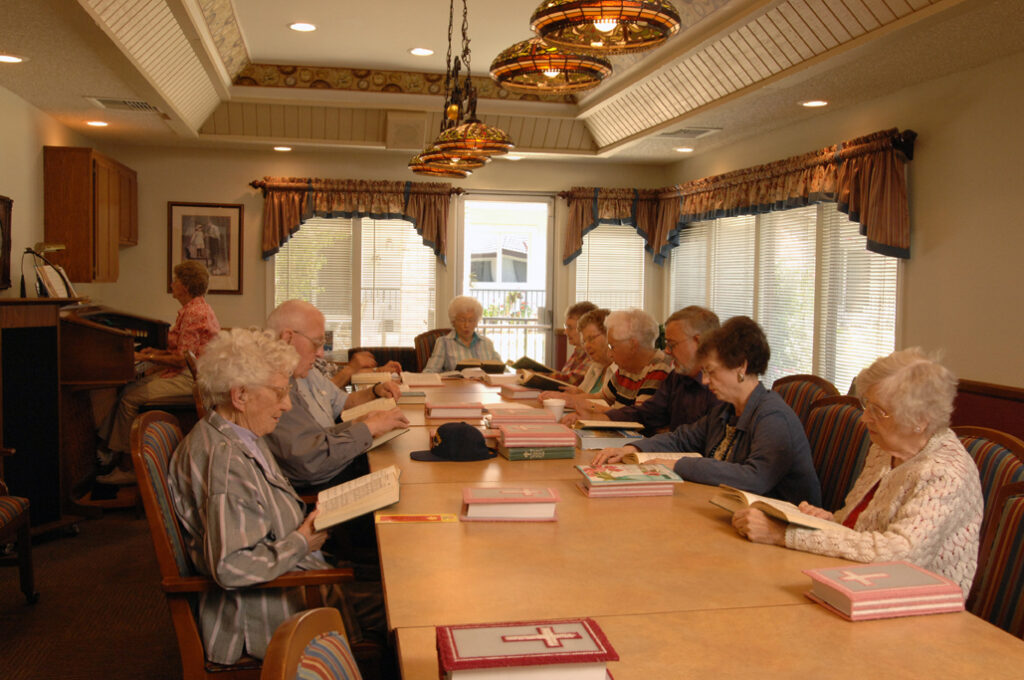 A Longstanding Tradition of Faith & Values
Communities founded in faith are built upon longstanding foundations of values established by the tenets of their belief. While newer, corporate-run organizations may scramble to establish their mission and values based on buzzwords and conference calls, those built with a religious framework are already guided by long-standing values systems and commitments to serving their peers and communities. According to non-profit association LeadingAge, "Faith-based organizations have carried on their religious missions and traditions for decades, evolving and overcoming challenges, adversity and changing government programs." This means they are driven to not only improve the lives of the seniors they serve, but also the world in which they live.
Inclusivity
An unfortunate misconception around faith-based senior stewardship is that its offerings and services are exclusive to people of similar faiths and ideologies. It is an invaluable distinction, however, to note that faith and beliefs are simply the prism through which these institutions are operated rather than a requirement of residency.
"All that the Father gives Me will come to Me, and the one who comes to Me I will certainly not cast out."
A Priority of People over Profits
Many faith-based organizations operate with a non-profit status. This means that their goals are not clouded by financial commitments to stakeholders or investors; there is no need to cut costs in favor of diversified portfolios or bonuses for CEOs. Instead, the money they generate can be put back into bettering the community while making their services and living spaces more affordable for seniors that need them. This means that even those with fixed incomes and little financial flexibility can still access the fulfilling, quality lifestyle that they deserve. Faith-based senior stewardship truly allows all to feel welcomed and embraced.
If you'd like to learn more about everything a faith-based, non-profit community has to offer, call Inland Christian Home today at (909) 983-0084 or contact us online.