What ICH is doing to proactively protect residents and team members:
Screening and testing of staff
Each staff member is given a temperature check before each shift and COVID tested weekly.
Screening and testing for residents
Residents are having their temperatures checked regularly and COVID tested weekly depending on their department's guidelines and regulations.
Cleaning protocol
The staff regularly cleans and disinfects high-contact surfaces and common areas with the most traffic.
The community follows CDC guidelines on hand-washing measures and placing hand sanitizer throughout the community.
New dining delivery service
We have recently begun offering delivery services to our residents, as our dining room occupancy is at a minimum.
We abide by government mandates, wearing masks, washing hands.
The community held vaccination clinics on campus where a high percentage of staff and residents received the vaccine.
Visitation guidelines
We follow visitation guidelines based on current state regulations. We offer various types of visitation such as FaceTime, window, outside patio, and gazebo visits, and areas are disinfected after each visit.
Our Qualifications
Inland Christian Home is licensed as a Continuing Care Retirement Community (CCRC) by the Department of Social Services. A CCRC must follow specific standards set by the California Department of Social Services (CDSS), providing our residents additional assurance that they are living in a well-managed community. To view our CCRC Annual Report, click here.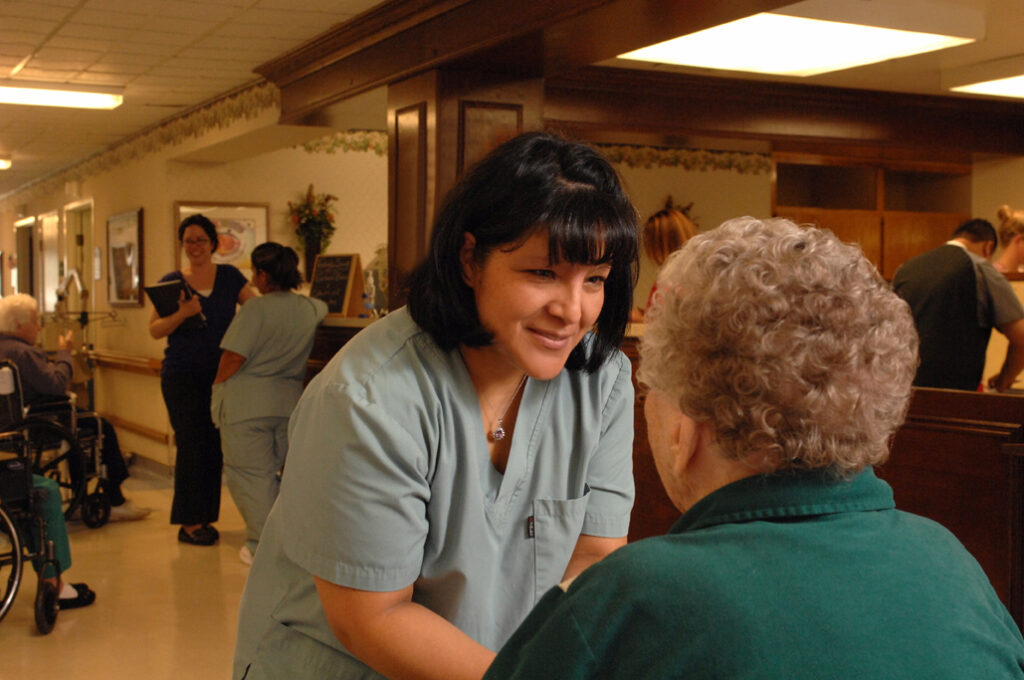 We are more than just a place to live, we are a place people are happy to call home.
Are you interested in taking a tour of Inland Christian Home? Please fill out the form and a member of our team will be in touch shortly.