When an aging adult finds the right senior living community for them, they begin an exciting new chapter in their lives. Finding a setting that suits them fosters a lifestyle full of new friendships and personal growth free from the hassle of home maintenance and the vacuum of isolation experienced by many in their older years. However, the transition to senior living is highly stigmatized as an end to the freedom and enjoyment of one's retirement and a relinquishment of autonomy. For this reason, the conversation between adult children and their parents about making the move can be rife with tension and resentment. As a result, people tend to avoid the conversation until it is prompted by some type of unfortunate external circumstance.
While every person is different and there is no guarantee of how a conversation will go, there are steps that adult children can take when broaching the subject with parents or loved ones that have been known to make things smoother for all involved.
Arrive to the Conversation Prepared
Many families make the mistake of having the conversation without first becoming familiar with what senior living means, how much it costs or which level of care is most relevant to their loved one. Discussing senior living as some type of looming, abstract concept can be quite counterproductive, fostering resistance and leaving questions unanswered while creating new ones. Try taking a look at the websites of some of the communities in your area, especially continuing care retirement communities (CCRCs) or Life Plan Communities (LPCs). These organizations offer multiple levels of living, such as independent and assisted living or memory care. Explore the various levels and decide which one you think best applies to your situation.
Next, learn more about the communities themselves and which ones seem like a good fit for your loved one. Reviewing services and amenities is a great start to ensuring that they can lead an active and fulfilled life with quality programming. Then check out photo galleries and social media pages for a candid look into the kind of lifestyle available. Be sure to read online reviews, too, to get a glimpse into what other families have experienced.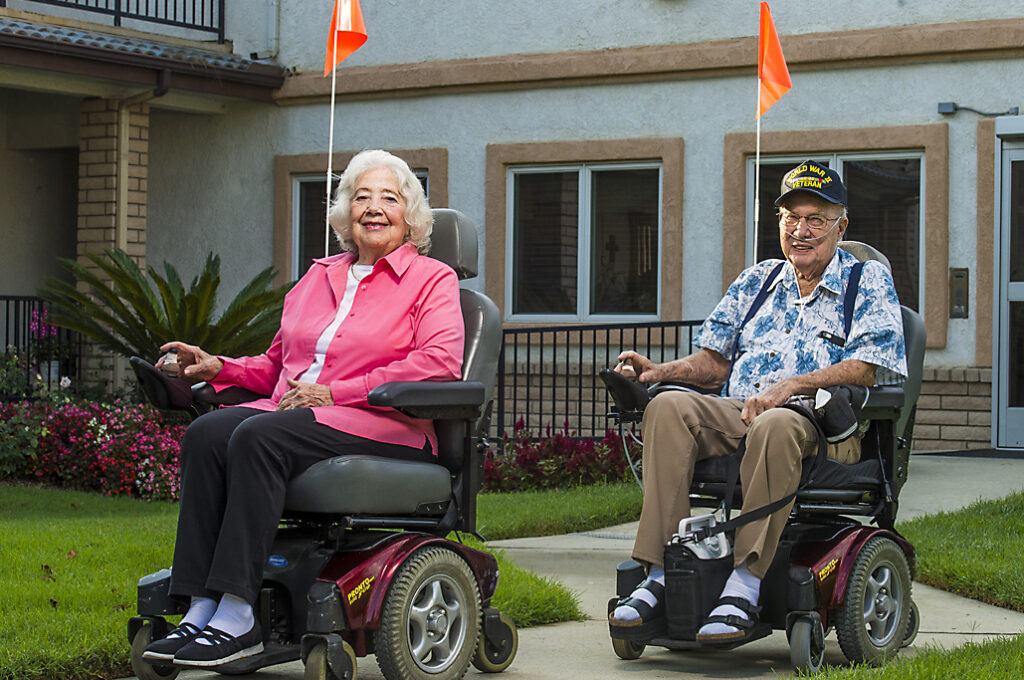 Be Proactive
As wonderful as it would be to live out our retirements in autonomous bliss, the reality is that many people require some degree of lifestyle change in their older years. For this reason, it is recommended to broach the topic before there is a need. This can remove some of the tension from the conversations later on when the need becomes more immediate. It's advised that adult children ask their parents about their future plans and wishes so that they can take the right actions in the unfortunate event that something happens. Be sure to express that it is a decision to be made together and that their wants, needs and wishes are important. Nobody likes being told what to do, especially when it comes to major life decisions. By creating an ongoing dialogue instead of confining such a monumental change to a single, blunt conversation, you both have the time and space to formulate ideas and arrive at the best conclusion together. What's more, you'll be on the right track for a smooth transition that need not be hastily forced should something happen down the road.
If you have questions about the levels of care offered by CCRCs/LPCs and how they might apply to your family, call Inland Christian Home today at (909) 983-0084 or contact us online.