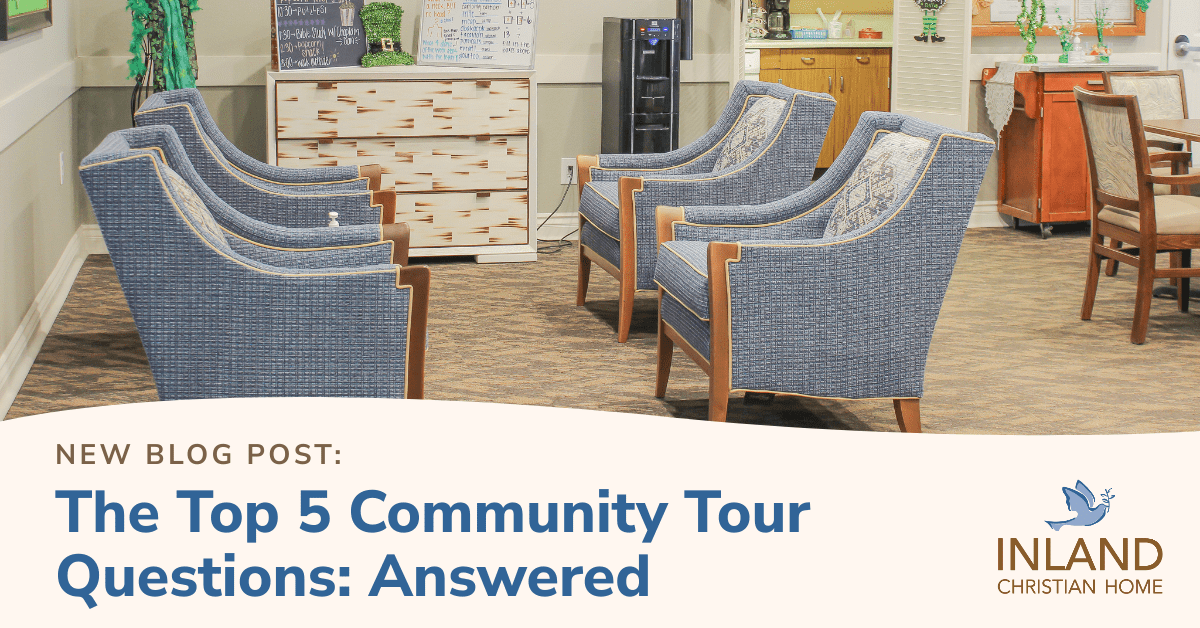 If you are researching senior living options for yourself or a loved one, the internet is an invaluable resource. You can quickly weed out undesirable choices and home in on the contenders that offer your preferred care levels, amenities, services, and more. However, looking at communities online can only get you so far. Making the move to senior living is a big decision, and it should be made with as much insight as possible.
A community's website can give you a great perspective on its mission, values, and offerings. It can even offer a glimpse into what life is like within its walls through photos and videos. Nevertheless, nothing can provide a better understanding of a community's campus, atmosphere, and people better than a tour. Taking a tour of a potential senior living residence allows you to see firsthand what kind of lifestyle it provides, or how staff and residents interact. It also presents a helpful opportunity to ask questions and delve deeper into whether it will be a good fit.
Below are some suggestions of questions to ask as well as the kinds of answers that reflect a quality community.
Q: What is your staff-to-resident ratio?
A: This figure represents how many residents live in the community per every 1 staff member. For example, a 1:10 staffing ratio means that there are 10 residents for every 1 staff member. The lower the second number, the better, since it means each aide will have more time to dedicate to each person.
Q: How long have you worked here?
A: It is a good sign when employees have been with a community for a long time. High staff turnover could well mean unhappy staff and less-than-ideal working conditions. The more content the employees, the better care the residents will receive.
Q: What is your involvement in the local community?
 A: Community involvement such as partnerships with local businesses or charitable organizations is generally a good sign. This is true for two reasons. First, it means the community is devoted to bettering the surrounding area. Second, it suggests that the community has a good reputation locally.
Q: Do you use an "aging in place" model?
A: Ideally, the answer will be a quick and confident "yes." The concept of aging in place allows residents to remain in the same community even as their needs change. For example, someone in independent living may start to need more assistance with mobility or daily tasks. The aging-in-place model allows them to shift to the assisted living level of care without moving from their current home.
Q: Are you a non-profit community?
A: While for-profit vs. non-profit status does not dictate the quality of a community, many people have come to prefer non-profits. This is because the revenues they generate are funneled back into the community, which can improve quality of life while easing the cost of rent for residents.
If you would like to learn more about a non-profit Ontario senior living community with an aging-in-place model, along with many other senior living lifestyles, contact Inland Christian Home. Call us today at (909) 983-0084 or reach us online.